There are so many great gluten free blogs out there. How to know which ones are the best? I'm picking my Top 10 favorite gluten free blogs and sharing them with you! Not only are these gluten free, they're Paleo as well!
---
Why oh why do I love Nom Nom Paleo? Let me count the reasons…first, Michelle's style. She's cute, witty, and her recipes are mostly made simple. And I'm all about simple. Plus, her kids are freakin' adorable. And, she has a cookbook. It's rated 5 stars by almost 1,000 people! That's gotta tell you something. Wanna check it out? Click on the pic below:
Favorite Recipe: Slow Cooker Kalua Pig
You can also follow Nom Nom Paleo on Facebook and Pinterest!
---
If you are a regular Paleo eater, you've probably heard of Against All Grain. Danielle is beautiful, authentic and her food is delightful. Seriously–delightful! Her personal story hits me to the core, as it reminds me so much of Superman's story. After years of struggling with her health, Danielle found healing through food. She's appeared on The Doctors as well as numerous other media outlets, sharing her incredible recipes and inspiring others to make the change to healthier eating. Of course, she has a cookbook as well, and you can check it out here:
Here's Danielle showing how to make gluten free cereal bars:
Favorite Recipe: Seven Layer Bars
You can also follow Against All Grain on Facebook and Pinterest!
---
I seem to fall more and more in love with Ashley from My Heart Beets every day. Her creations of delicious, unique recipes bring me back to my childhood filled with Indian food. She doesn't have a cookbook yet, but she does offer a free ebook called "Paleo Your Life"! I'm just waiting on pins and needles until I see a cookbook from her.
Favorite Recipe: Paleo Naan (Indian Bread)
You can also follow My Heart Beets on Facebook and Pinterest!
---
Primal Palate has a special place in my heart, as Bill & Hayley's blog is one of the first I went to when we went gluten free. It's been really fun to watch their site grow from a small blog to a huge, resource-filled website with tons of help and recipes for anyone just starting out on a gluten-free or Paleo diet to experts in eating grain-free. They even have meal planning tools! Bill & Hayley are down-to-earth, real, talented individuals that make an incredible team! Their cookbook, Make it Paleo, was one of the first ones I bought when we changed our diet! You can see it here:
Not too long ago, Bill & Hayley came out with another amazing cookbook called "Gather." The photos are gorgeous, people. It's almost worth buying just so you can drool over the pics. Not kidding.

Here's a YouTube video of the "Best of" Primal Palate:
Favorite Recipe: Dairy Free Fluffy Chocolate Frosting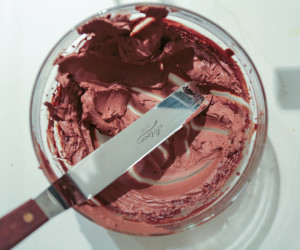 You can also follow Primal Palate on Facebook and Pinterest!
---
Predominantly Paleo is a newer site, but she has grown exponentially in a short amount of time because of her talent. Jen has quickly become an expert on Yuca, and her recipes for grain-free empanadas, egg rolls, and hot dog buns blow my mind. If you have questioned whether eating grain-free can be as good as eating the real thing, wonder no more. Jen's recipes will amaze you! I'm not sure how one person can be so talented and beautiful at the same time. Not fair, not fair!
Want to know how to work with Yuca? Check out Predominantly Paleo's "how to" video!
Favorite Recipe: Paleo Egg Rolls
You can also follow Predominantly Paleo on Facebook and Pinterest!
---
Oh, Gina. Her humor makes me happy. She's quick, sarcastic and funny. That pretty much means we'd be friends in real life if she lived closer. For now, I'll settle for just being able to connect with her via our blogs. She recently posted a Double Dark Chocolate Chocolate & Raspberry Vegan Cheesecake. How the heck could I not want to stalk her when she posts something like this?! Gina has an adorable dog who I kind of want to adopt. Hey, Gina–let me know if you ever want to drive a couple hours so I can babysit your furry friend. In all seriousness, though, go check out So, Let's Hang Out for some recipes that will blow. your. mind.
Favorite Recipe: Grain Free Chocolate Chip Zucchini Bread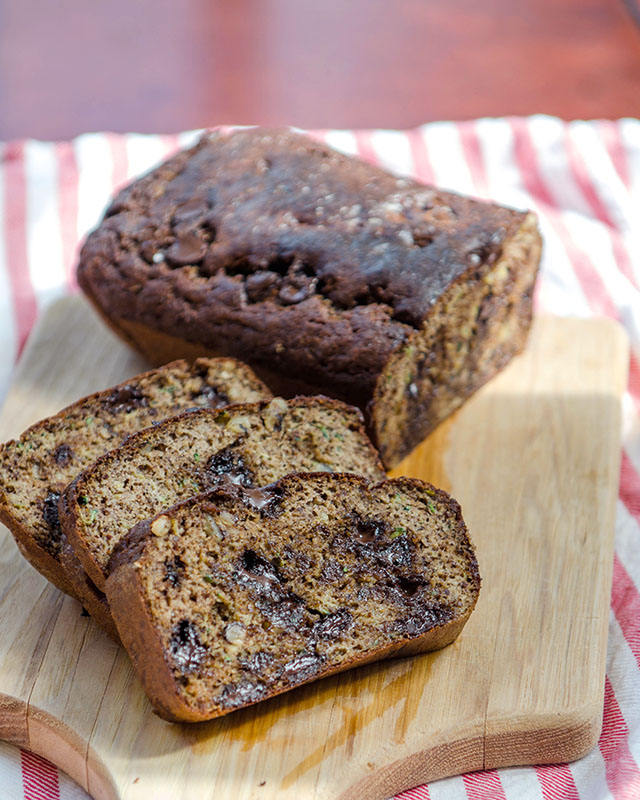 You can also follow So, Let's Hang Out on Facebook and Pinterest!
---
Kelly Bejelly. Yup, that's really her name! How can you NOT love someone with that name?! Kelly is a grain-free cook and photographer. You can tell just by looking at a few of her recipe photos that she knows what she's doing. Her journey to health is so inspiring, it would make anyone want to up the ante on their diet. A Girl Worth Saving has delicious recipes, and I love that Kelly includes a "kid friendly" category as well as a "30 minutes or less" category for all of us crazy busy moms who are trying to keep our heads above water. To top it all off, she just finished her first cookbook, and it's available for pre-order! Click on the pic below to see what you can get!
Want to know why Paleo may not be working for you? Check out A Girl Worth Saving's video below:
Favorite Recipe: Pumpkin Ice Cream
You can also follow A Girl Worth Saving on Facebook and Pinterest!
---
Jessica from Delicious Obsessions has another great story of her journey to health. Her site includes regular contributors that really help add great perspective and flavor to her blog. With incredible recipes, how-tos, health and wellness posts and natural beauty care, her site is unique and well-rounded. You won't be disappointed with what you find there! Jessica has a fabulous book available (see below) and also has the "Paleo Your Life" ebook available for free on her site! Go check her out and see all she has to offer!
Favorite Recipe: Homemade Orange Chicken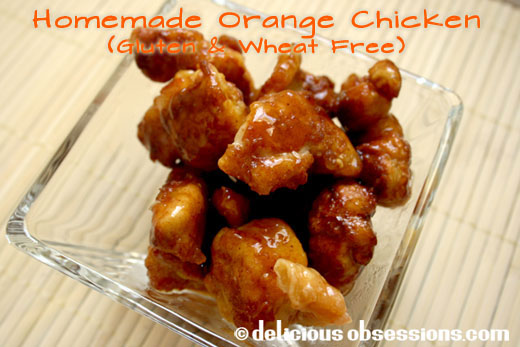 You can also follow Delicious Obsessions on Facebook and Pinterest!
---
Another well-known name in the Paleo world, Paleo Parents Stacy and Matt share their hearts and souls with their readers. They provide family-friendly meals & desserts on their site as well as tips and real-life advice for people who may not necessarily fit the stereotypical "mold" of what eating Paleo looks like. I love that Stacy is so authentic and completely honest about her journey. It's refreshing and motivating for everyone! Read their story and prepare to be touched! Stacy & Matt have 2 great cookbooks: Eat Like a Dinosaur and Beyond Bacon, both of which are amazing. Beyond Bacon is an ode to using the whole pig and you'll be surprised how yummy they can make even the most untraditional parts of a pig look!

Want to see Stacy's first CrossFit Strongman competition? Check it out!
Favorite Recipe: N'Oatmeal Cookies
You can also follow Paleo Parents on Facebook, Twitter, Instagram and Pinterest!
---
Sylvie from Gourmande in the Kitchen is another talented photographer. Her recipes are fast and fresh with a focus on real food ingredients. She could probably make even the nastiest foods look delicious just because her photos are that good. Seriously, her photos should be in magazines. They should grace the walls of the White House. They should be plastered on sides of buses. They're beautiful! Don't believe me? Go check them out for yourself! Sylvie, when will we see a cookbook from you??
Favorite Recipe: Sweet Potato Noodles with Kale Pesto
You can also follow Gourmande in the Kitchen on Facebook and Pinterest!
So, there you have it! Life Made Full's Top 10 Gluten Free Blogs for 2014. Do you have any you'd like to add?